DIFFERENCE BETWEEN MORTGAGE AND HYPOTHECATION
MORTGAGE
A mortgage is a charge against immovable properties like land, building, warehouse, etc. A mortgage has to do with something attached to the earth in some way or another.
Mortgage refers to a legal arrangement, wherein there is a transfer of interest in a particular immovable asset or property by the owner, so as to secure the payment of funds raised via loan, on present or future debt or performance of an obligation, which may result in a financial liability.
Hence, the basic element of a mortgage is the 'transfer of interest in the asset by the owner and that also to secure money paid through a loan'. In simple terms, it is the hypothecation of an immovable asset to a bank or a housing finance company.
CLICK BELOW TO READ COMPLETE DETAILS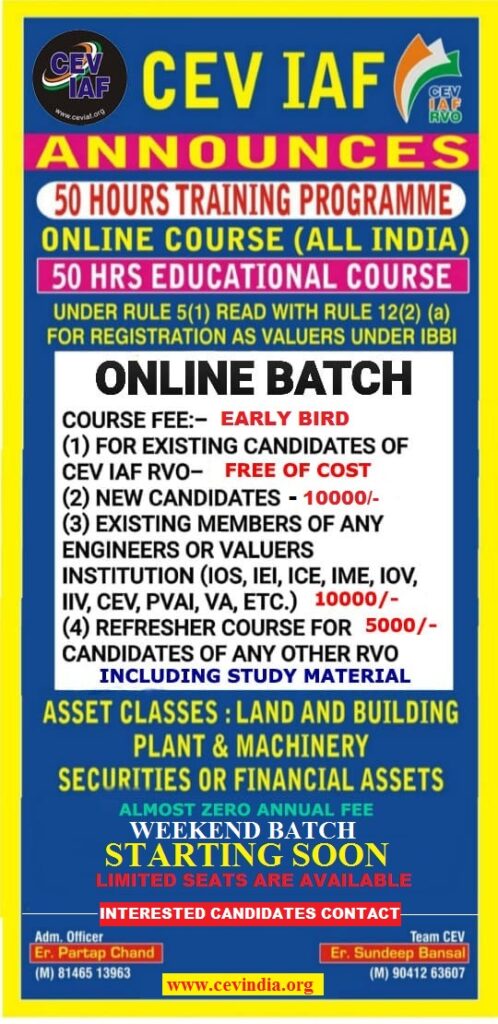 FOR MANY MORE  UPDATES AVAILABLE CLICK BELOW 
CLICK THE BELOW LINK TO READ THE COMPLETE CONTENTS
SOME CONTENTS OF THIS WEBSITE ARE FOR GOLD SUBSCRIBERS ONLY.
Join us as a GOLD SUBSCRIBER and get access to read important books.
KIND ATTENTION
We are going to close all what's groups of CEV soon due to difficulties in posting information or message in more than 5 groups of CEV at a time.
All future posts of empanelment notices & professional importance will be shared on
1. https://t.me/+dbHNkNO22xsyYTY1
2. www.valuerworld.com
3. The Twitter handle of CEV India
https://twitter.com/cevindia?t=XbqlvnwUVz1G3uPgs749ww&s=09
after closing the groups.
All members of these groups are requested to register themselves at the following link immediately for Getting all related timely updates…