CEV ANNOUNCES AWARDS / SCHOLARSHIPS FOR ITS MEMBERS
OPPORTUNITY TO GET FULL FEE BACK FOR EDUCATIONAL COURSES ALONG WITH CERTIFICATE OF EXCELLENCE

CTN PRESS 20/06/2022: CEV Scholarships 2022 – CEV become the first organisation whose governing board offers & approved a proposal to provide awards as monetary aid to each member a gamut of scholarships/awards to its meritorious members who cleared the Engineering or Valuation Examinations.
These Engineering or Valuation exams play an important role in the professional education sector upliftment of individual identity in his life.
These scholarships not only motivate the members to clear the examination as soon as possible but will also help members to continue their higher studies by provisioning financial assistance to overcome the financial losses that occurred during Corona Pandemic. Many members are unable to pursue higher studies due to financial problems.
Though small in amount, these scholarships/awards help members get rid of their financial burdens and provide wings to their dreams to some extent. These scholarships/awards will help to reduce mental pressure by paying an amount of money for joining any educational course.
This is a great help for deserving members. scholarships/awards can be either merit-based or exam based. To get success in the exams members need training and proper guidance. Read the entire article carefully to know more about CEV scholarships/awards 2022, how to get scholarships, eligibility, etc…….
CLICK BELOW FOR MORE DETAILS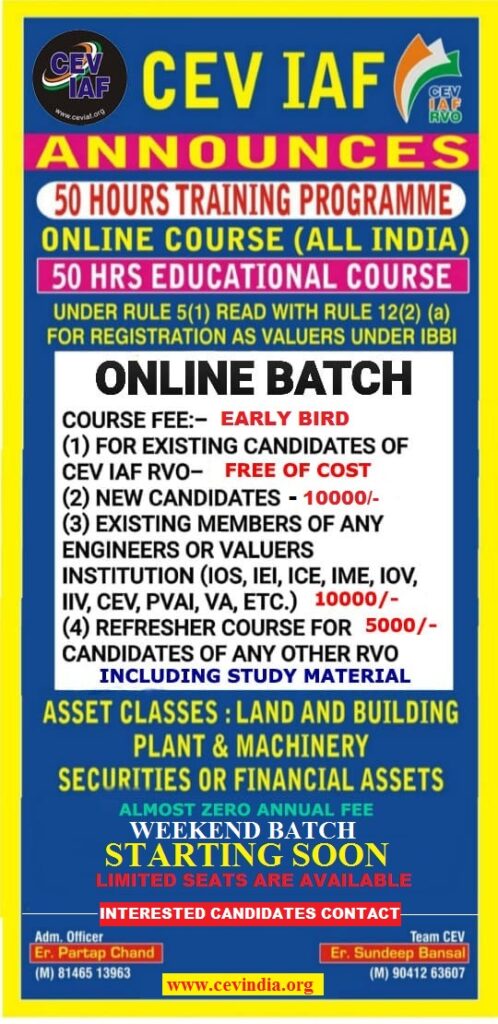 FOR MANY MORE  UPDATES AVAILABLE CLICK BELOW 
CLICK THE BELOW LINK TO READ THE COMPLETE CONTENTS
SOME CONTENTS OF THIS WEBSITE ARE FOR GOLD SUBSCRIBERS ONLY.
Join us as a GOLD SUBSCRIBER and get access to read important books.
KIND ATTENTION
We are going to close all what's groups of CEV soon due to difficulties in posting information or message in more than 5 groups of CEV at a time.
All future posts of empanelment notices & professional importance will be shared on
1. https://t.me/+dbHNkNO22xsyYTY1
2. www.valuerworld.com
3. The Twitter handle of CEV India
https://twitter.com/cevindia?t=XbqlvnwUVz1G3uPgs749ww&s=09
after closing the groups.
All members of these groups are requested to register themselves at the following link immediately for Getting all related timely updates…..